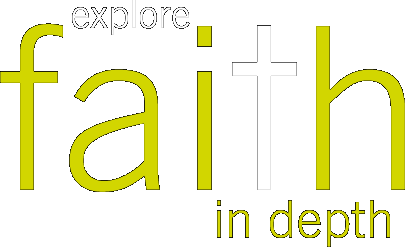 Spectrum is a community for Christians of all denominations who subscribe to our aims to explore their faith. Although we have strong Methodist links we welcome all main line Christians to join or participate so that we can learn from one another in a spirit of love. Spectrum encourages groups and individuals, lay and ministerial, to explore the Christian faith in depth. We welcome open debate to encourage spiritual growth in groups and individuals.
The author of the feature article "Reclaiming the Psalms of Lament" in the Spring 2022 "Engage", Rev Stephen Froggatt, has give permission for the full Dissertation (49 pages) to be available via this website, the link is on the "Exploration" page. It is too large to feature as an article on the website direct, I am sorry to say. Many will be challenged by the authors view that these Psalms should be more of a main feature in our personal and corporate theology as well as his views on "worship".
Please see the letter sent to the Methodist Recorder for you to read on the Community page
THE ANNUAL CONFERENCE 2022
Will be at Yarnfield Park, Yarnfield, Stone, Staffordshire ST15 0NL from May 16th -18th 2022 the Theme for 2022 is "Being the Salt of the Earth" The speakers are Rev Simon Sutcliffe, Queens Foundation, Birmingham and Professor Anthony Reddie, Fellow of Wesley House
There are still lots of places available at the conference so please do book quickly.  Details can be found on the Reflection page allowing you to download the flyer and booking form. You do not have to belong to Spectrum to attend.
Note that you may stay in your own accommodation as listed on the Reflection page at a substantial reduction of the fee. Following our conferences we produce Study Papers for groups or individuals prepared by the Conference speakers. Past "Explore" Study Papers can be downloaded but the latest Study papers are only available to members currently. Some of the past copies of our magazine "Engage" can be found on the "Study" page. Members should have received copies recently, if not use "Contact Us" for it to be rectified, assuming your subscription is up to date!  Membership details are on the Community page. The subscription is at least £10 per annum to join and entitles you to our printed material. If you have not updated or paid your subscription you will stop receiving Magazines and printed material. If you believe you should have the printed materials but have not received them please contact Rob Anning or Carrie Seaton by using the Contact Us page as below
Use the Contact Us link if you wish to contact any of the officers. We will get back to you as soon as possible. Also there is a list of contacts on the Community page
Note that the "Contact Us" must not be used for commercial purposes
Privacy Policy  Website last updated 19th January 2022